Yeastar N-Series provides easy to use and easy to afford telephone system for SMBs to capitalize on cheap analog phones and flexible connectivity choices
Yeastar N412 is a flexible and modular PBX that provides productivity-enhancing communication platform for small business. Yeastar N412 can handle up to 4 CO/BRI lines, up to 12 analog extensions, 8 SIP extensions, and 4 SIP trunks. With Yeastar N412, small business can get business-class features with a compact and powerful analog and VoIP capable system.
PBX for Small Business
Modular Technology
Powerful Built-in Features
Simple Management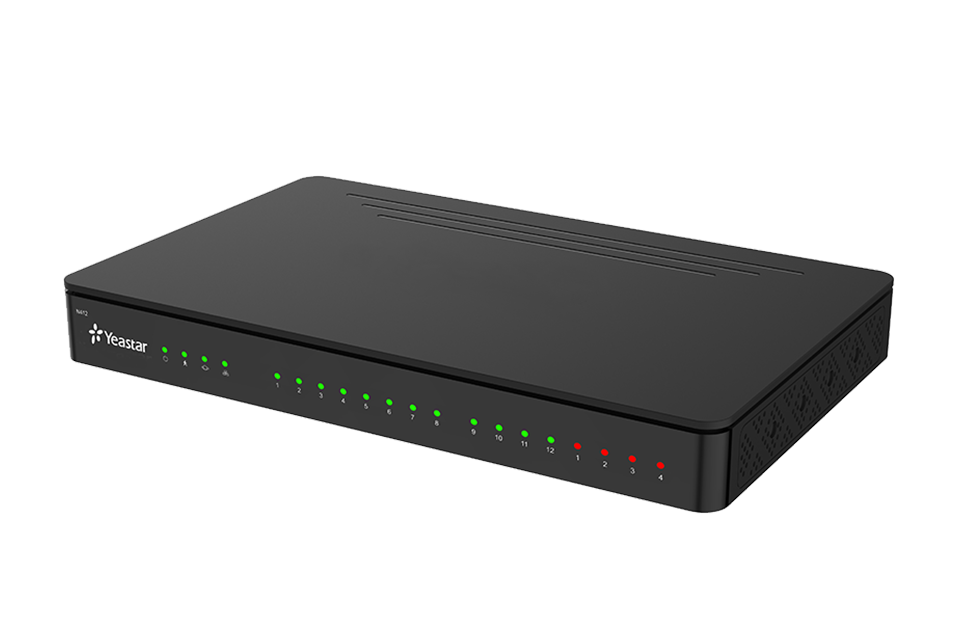 Yeastar N824 is a fully-fledged PBX that delivers advanced communications features of a large system to small office. Yeastar N824 maximizes cost-effectiveness with 8 CO lines, 24 analog extensions, 8 SIP extensions, 8 SIP trunks, and the ability to handle calls with your mobile phone.
PBX for Small Business
Powerful Built-in Features
Plug-and-play Installation